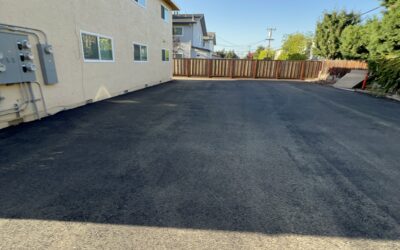 The cost of a new driveway 2024 Ladies and gentlemen, brace yourselves for a journey down the tarmac-laden boulevard of driveway dreams, where the rubber meets the road, and the cost of paving your residential gateway is revving up like a supercharged sports car in...
read more
Frequently Asked Questions
Do you offer assistance for last minute projects?
We provide expedited service calls to accommodate clients requiring prompt execution of tasks. Our scheduling system allows us to prioritize such assignments, irrespective of scale, ahead of our routine projects. Recognizing the time-sensitive nature of emergency projects, we strive to promptly address our clients' needs, considering factors such as impending deadlines and potential liability or hazards.
*In case of these projects a rush fee may be added.
Are you open to working with general contractors?
Yes. We frequently collaborate with general contractors, contributing expertise in the proficient execution of paving and grading aspects within their projects. Our commitment to exemplary service is underscored by a steadfast dedication to professionalism, timeliness, and reliability in all our interactions with valued general contractor partners.
Do you offer guarantees?
Yes. We pride ourselves on delivering work characterized by superior quality and craftsmanship. Our commitment extends to providing a guarantee that encompasses not only freedom from cosmetic and structural defects but also assurance against any workmanship-related issues.
*All Guarantees are prone to change for scoope of work.
Do offer monthly maintenance programs?
Yes. We provide exclusive subscription-based maintenance plans wherein, for a competitive monthly or yearly fee, we diligently uphold the upkeep of your property's pavement. Recognizing the critical role of pavement maintenance in extending its lifespan and mitigating future repair expenses, we extend this program to proactive clients at a discounted rate compared to our standard pricing.
Do you offer construction work over the weekends?
Yes. Recognizing the imperative nature of timely project completion for many of our clients, we have introduced a specialized "Weekend Service." This tailored service is designed to address the specific needs of projects situated in environments such as shopping centers, apartments, or office buildings, with the aim of mitigating traffic congestion and ensuring efficient execution over the weekend.
What areas do you service?
Operating from our central hub in Santa Clara, CA, our comprehensive service coverage spans the entirety of the San Francisco Bay Area. This includes, but is not limited to, the South Bay, East Bay, Peninsula, San Francisco City, North Bay, and Contra Costa counties. Leveraging strategically positioned satellite locations, our service capabilities extend seamlessly from the coastal regions, encompassing Santa Cruz, Salinas, and Monterey, to the northern reaches of Santa Rosa. Furthermore, we cater to areas eastward, including Sacramento, the Sierras, Truckee, and South Lake Tahoe.
Check out our Location Map: https://www.welovepaving.com/market/
Have a different Question?
Satisfaction Guarantee
We're not happy until you are.
A One-Stop Solution
A paving firm that has it all under one roof.
Free Consultation*
Education based consultation to go over all possible solutions and options. This applies to all owners, property managers, or managment firms.