Concrete is a versatile material that can provide a sleek and modern look to your property. It's a cost-effective solution for paving large areas, and it's also low maintenance, saving you time and money in the long run.
We Love Paving believes one of the biggest advantages of concrete is its strength and durability. It can withstand heavy traffic and harsh weather conditions, making it an ideal choice for areas that experience frequent use. Concrete is also resistant to chemicals, oil, and grease, making it a great option for parking lots and commercial areas.
Concrete is also an Eco-friendly choice, as it can be made with recycled materials, reducing the amount of waste and saving natural resources. And with the use of permeable concrete, water can pass through the pavement and be absorbed into the ground, reducing runoff and improving the quality of the surrounding environment.
Concrete is a strong and durable material, making it suitable for a variety of applications, it has a long lifespan and requires minimal maintenance, reducing the need for repairs or replacement. Concrete is fire-resistant, which can help to minimize damage in the event of a fire. Lastly, concrete is a versatile material, as it can be molded into various shapes and sizes, providing flexibility in design and construction.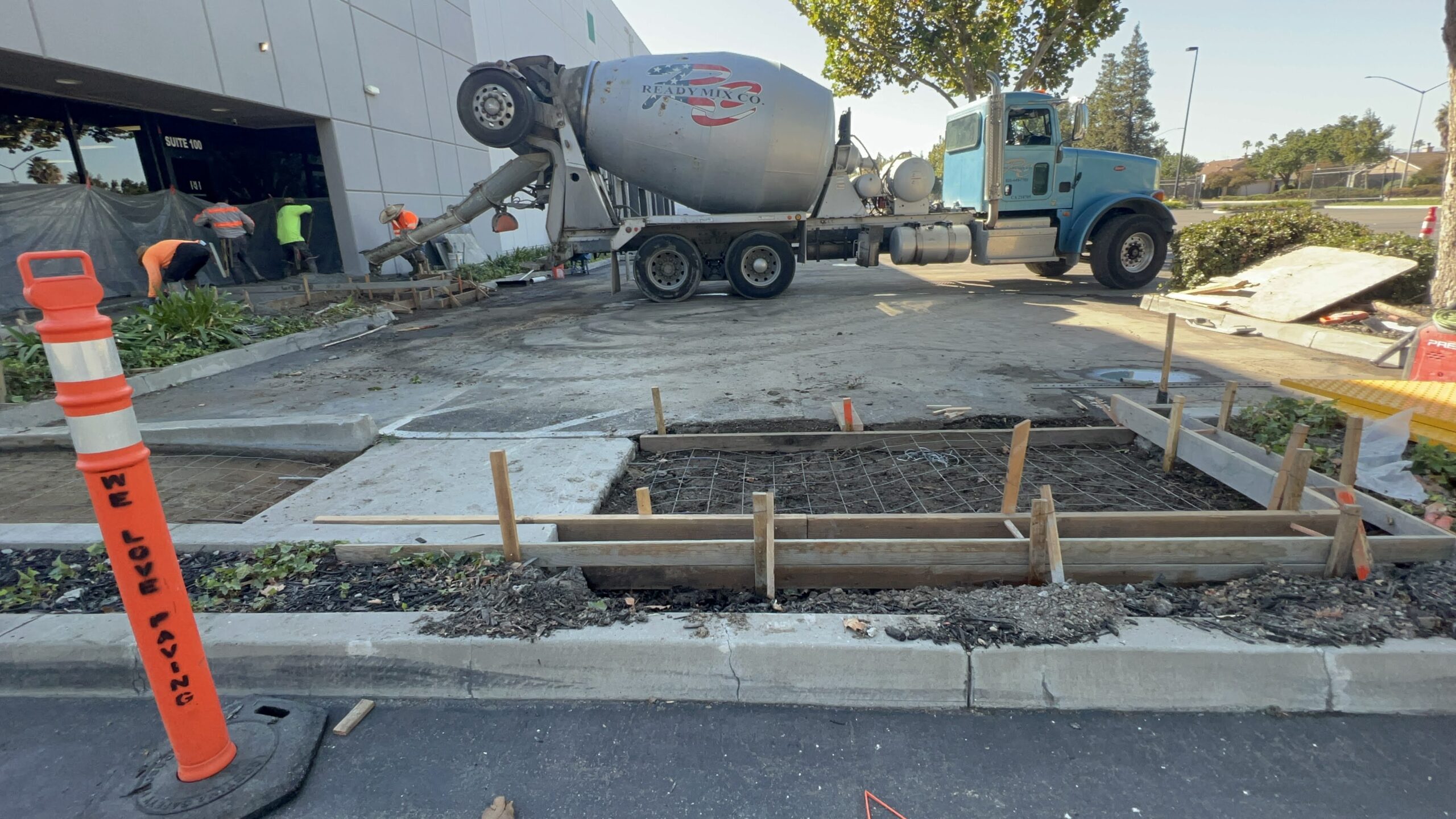 When it comes to concrete work, quality is everything. Whether you're building a new structure, repairing an existing one, or improving the look and feel of your property, We Love Paving and our processes will play a significant role in the final outcome. That's why it's essential to choose a concrete contractor with a proven track record of delivering high-quality work. Our concrete work stands out from the competition because we use only the best materials and equipment, pay attention to every detail, and have a team of experienced professionals who take pride in their work. We know that your project is essential to you, which is why we treat every job with the same level of care and attention to detail that we would if it were our own. With our commitment to quality, you can be confident that your concrete project will be completed on time, on budget, and to your satisfaction.
So why settle for anything less than the best? Choose our quality concrete work for your next project, and experience the difference for yourself.